Featured Product:
Ceracare AC45
The world's first total ceramide complex

Ceracare AC45 is one of over 2000 uniquely effective ingredients in our product catalogue. Find out more about this product from NFC Corporation below
Ceracare AC45 - At a glance
The world's first total ceramide complex combines all five ceramides in one highly effective product to deliver powerful moisturisation in skin care formulations
Estimated Lead Time:
4-6 weeks
Ecocert/Organic Approved:
No
Country of Origin:
South Korea
More about Ceracare AC45
from NFC Corporation
The world's first all in one ceramide complex containing all five ceramides in one product to deliver powerful moisturising effects in skin care formulations.
Ceramide AC45 has a very high ceramide content, is compatible with all skin types and because it is water soluble can be used in all formulations  Creates a luxurious silky feeling on the skin and is totally stable avoiding recrystallisation in cosmetics.
Our Supplier: NFC Corporation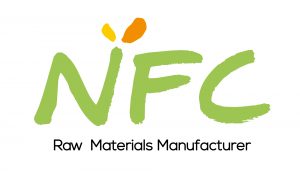 NFC Korea develop and manufacture a wide range of cosmetic raw materials for global distribution. They have expertise in the stabilisation of insoluble highly active materials such as ceramides
Find out more about NFC Corporation
Download Product Datasheet
Please complete the form below to get your download emailed to your inbox.
Thanks we have emailed the file to your inbox.
There has been a problem submitting your enquiry. Please try submitting again
Request your sample of Ceracare AC45 below
Sample requests from Unifect – what you need to know
All sample requests are given the highest priority and turn round time for items we hold in stock is usually 24 hours although samples held by suppliers may take up to 10 days.

Our standard sample size is 50g but may vary according to the nature of the product.

On receipt of your sample request, you will receive a confirmation email with details of the sample requested, the sample size and an estimated delivery time.
Complete the form below to request your sample of Ceracare AC45
Thanks your sample request is on its way to us. We will be in touch shortly
There has been a problem submitting your enquiry. Please try submitting again
Some other great products from Unifect
Add value to your business – take advantage of our unique supplier relationships