Featured Product:
CPS Coscolor Series
Innovative carrier capsules for cosmetic applications

CPS Coscolor Series is one of over 2000 uniquely effective ingredients in our product catalogue. Find out more about this product from CPS (Huzhou) below
CPS Coscolor Series - At a glance
Coscolor capsules can be used to create exciting colour change effects or as a visual signal for the release of active ingredients in skin creams and cosmetic bases
Minimum Order Quantity:
2 kgs
Estimated Lead Time:
4-6 weeks
Available Form:
spherical beads
Particle Size:
75-250 microns
Ecocert/Organic Approved:
No
More about CPS Coscolor Series
from CPS (Huzhou)
Coscolor capsules are hard, dry dual coloured spherical beads which become soft over time in a cosmetic base acting as a carrier for colour change pigments and active ingredients.
The capsules contain  high levels of pigment inside which are of a different colour to the outside creating fascinating colour change effects once applied to the skin.   They can be used to create an exciting aesthetic effect or to signal the release of an active ingredient in BB Creams, foundation or make up bases.
Our Supplier: CPS (Huzhou)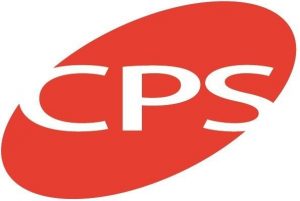 CPS (Huzhou) is a leading manufacturer of capsules and pellets based on innovative technologies for cosmetic application including unique colour changing capsules and EGCG-stabilised beads.
Find out more about CPS (Huzhou)
Download Presentation
Please complete the form below to get your download emailed to your inbox.
Thanks we have emailed the file to your inbox.
There has been a problem submitting your enquiry. Please try submitting again
Request your sample of CPS Coscolor Series below
Sample requests from Unifect – what you need to know
All sample requests are given the highest priority and turn round time for items we hold in stock is usually 24 hours although samples held by suppliers may take up to 10 days.

Our standard sample size is 50g but may vary according to the nature of the product.

On receipt of your sample request, you will receive a confirmation email with details of the sample requested, the sample size and an estimated delivery time.
Complete the form below to request your sample of CPS Coscolor Series
Thanks your sample request is on its way to us. We will be in touch shortly
There has been a problem submitting your enquiry. Please try submitting again
Some other great products from Unifect
Add value to your business – take advantage of our unique supplier relationships