Featured Product:
Manuka Honey
One of the most beneficial honeys worldwide

Manuka Honey is one of over 2000 uniquely effective ingredients in our product catalogue. Find out more about this product from Family Foods below
Manuka Honey - At a glance
A rich to dark brown honey with a unique identifiable aroma. Mainly a product of New Zealand, the important aspect of this natural product is its UMF (Unique Manuka Factor) rating, where the higher the rating the higher the antimicrobial/antibacterial activity, making it an important ingredient for cosmetics.
Minimum Order Quantity:
15kg
Estimated Lead Time:
3-4 weeks
Ecocert/Organic Approved:
No
Country of Origin:
New Zealand
More about Manuka Honey
from Family Foods
Manuka honey's healing properties make it a great all round wonder for cosmetic formulations.  It has antiviral, antimicrobial and antibacterial properties.  It contributes to healing acne due to its anti inflammatory properties.  Manuka promotes skin regeneration, repairs cellular damage and reduces scarring.
When applied to skin,  manuka will hold in moisture and absorb moisture from the air for a dewy, glowing complexion. Because of its moisturising properties, manuka retains moisture without making skin oily, the first step in wrinkle free skin.
Our Supplier: Family Foods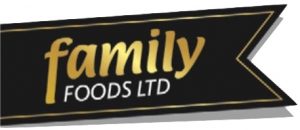 Family Foods offer high grade independently lab tested Manuka honey from New Zealand. Rated for antibacterial activity (UMF) this superb honey has many cosmetic applications and a long history of use for medicinal purposes.
Find out more about Family Foods
Download Product Datasheet
Please complete the form below to get your download emailed to your inbox.
Thanks we have emailed the file to your inbox.
There has been a problem submitting your enquiry. Please try submitting again
Request your sample of Manuka Honey below
Sample requests from Unifect – what you need to know
All sample requests are given the highest priority and turn round time for items we hold in stock is usually 24 hours although samples held by suppliers may take up to 10 days.

Our standard sample size is 50g but may vary according to the nature of the product.

On receipt of your sample request, you will receive a confirmation email with details of the sample requested, the sample size and an estimated delivery time.
Complete the form below to request your sample of Manuka Honey
Thanks your sample request is on its way to us. We will be in touch shortly
There has been a problem submitting your enquiry. Please try submitting again
Some other great products from Unifect
Add value to your business – take advantage of our unique supplier relationships