Featured Product:
Pineapple Ceramides
Potent phyto ceramides with anti ageing effects

Pineapple Ceramides is one of over 2000 uniquely effective ingredients in our product catalogue. Find out more about this product from Iwase Cosfa below
Pineapple Ceramides - At a glance
Harnassing the power of nature's most potent source of ceramides to deliver hydrating, skin smoothing and rejuvenating effects
Estimated Lead Time:
4-6 weeks
Ecocert/Organic Approved:
No
More about Pineapple Ceramides
from Iwase Cosfa
Harnessing the natural world's most potent source of plant based ceramides, Pineapple Ceramides have unique biological activity in skin care products including skin lightening, hydration and skin smoothing effects.
It has long been known that ceramides play a vital role in protecting and boosting the skin barrier function and restricting loss of hydration. Unfortunately ceramides decrease as skin ages and Pineapple Ceramides are a fantastic way to boost skin levels achieving beneficial anti ageing effects without using synthetically derived products.
Our Supplier: Iwase Cosfa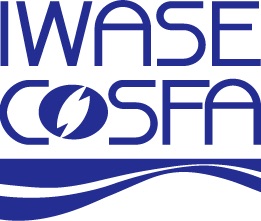 Tokyo based Iwase Cosfa is a long established R&D oriented manufacturing company producing a wide range of innovative cosmetic materials with distribution across a global sales network.
Find out more about Iwase Cosfa
Download Product Datasheet
Please complete the form below to get your download emailed to your inbox.
Thanks we have emailed the file to your inbox.
There has been a problem submitting your enquiry. Please try submitting again
Request your sample of Pineapple Ceramides below
Sample requests from Unifect – what you need to know
All sample requests are given the highest priority and turn round time for items we hold in stock is usually 24 hours although samples held by suppliers may take up to 10 days.

Our standard sample size is 50g but may vary according to the nature of the product.

On receipt of your sample request, you will receive a confirmation email with details of the sample requested, the sample size and an estimated delivery time.
Complete the form below to request your sample of Pineapple Ceramides
Thanks your sample request is on its way to us. We will be in touch shortly
There has been a problem submitting your enquiry. Please try submitting again
Some other great products from Unifect
Add value to your business – take advantage of our unique supplier relationships