Featured Product:
SPECIFIX CHAMOMILE
Chamomile Extract

SPECIFIX CHAMOMILE is one of over 2000 uniquely effective ingredients in our product catalogue. Find out more about this product from JARVIS BOTANICAL EXTRACTS below
SPECIFIX CHAMOMILE - At a glance
An aqueous extraction from the flowers of the Roman Chamomile (Anthemis nobilis)
Minimum Order Quantity:
10kg
Estimated Lead Time:
2 - 3 weeks
Ecocert/Organic Approved:
No
Country of Origin:
United Kingdom
More about SPECIFIX CHAMOMILE
from JARVIS BOTANICAL EXTRACTS
Chamomile is one of the most ancient medicinal herbs known to mankind. It is a member of Asteraceae/Compositae family and represented by two common varieties viz. German Chamomile (Chamomilla recutita) and Roman Chamomile (Anthemis nobilis)
The dried flowers of chamomile contain many terpenoids and flavonoids contributing to its medicinal properties.
Chamomile preparations are commonly used for many human ailments such as hay fever, inflammation, muscle spasms, menstrual disorders, insomnia, ulcers, wounds, gastrointestinal disorders, rheumatic pain, and haemorrhoids.
Essential oils of chamomile are used extensively in cosmetics and aromatherapy. Many different preparations of chamomile have been developed, the most popular of which is in the form of herbal tea consumed more than one million cups per day.
Recent findings have led to its development as a therapeutic agent promoting human health.
Our Supplier: JARVIS BOTANICAL EXTRACTS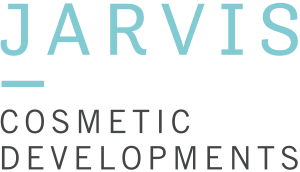 With over 40 years of servicing the cosmetic industry, Jarvis are a leading UK supplier of and an acknowledged authority in the field of natural botanical extracts, floral waters and cosmetics.
Find out more about JARVIS BOTANICAL EXTRACTS
Download Product Datasheet
Please complete the form below to get your download emailed to your inbox.
Thanks we have emailed the file to your inbox.
There has been a problem submitting your enquiry. Please try submitting again
Request your sample of SPECIFIX CHAMOMILE below
Sample requests from Unifect – what you need to know
All sample requests are given the highest priority and turn round time for items we hold in stock is usually 24 hours although samples held by suppliers may take up to 10 days.

Our standard sample size is 50g but may vary according to the nature of the product.

On receipt of your sample request, you will receive a confirmation email with details of the sample requested, the sample size and an estimated delivery time.
Complete the form below to request your sample of SPECIFIX CHAMOMILE
Thanks your sample request is on its way to us. We will be in touch shortly
There has been a problem submitting your enquiry. Please try submitting again
Some other great products from Unifect
Add value to your business – take advantage of our unique supplier relationships