Anti-Pore S - At a glance
Anti-Pore S effectively tightens enlarged and deepened pores, providing a smooth skin texture.
Minimum Order Quantity:
5 kg
Estimated Lead Time:
4 - 8 weeks
Country of Origin:
South Korea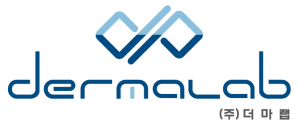 Dermalab embarked on the initial development of an anti-aging ingredient utilizing Japanese clover, renowned for its capacity to enhance skin elasticity. Subsequent investigations into Japanese clover unveiled an additional advantageous attribute: "sebum control." The intricate interplay of Japanese clover, manuka leaf, and red cinchona bark in a proportion of 6:1:3 demonstrated a remarkable sebum-regulating efficacy. Leveraging the LT-Vide Extraction Method, the culmination of these efforts materialized as Anti-Pore S, a product displaying exceptional proficiency in addressing dual pore-related concerns.
Anti-Pore S proficiently ameliorates enlarged and deepened pores, culminating in a refined and velvety skin texture.
Request your sample of Anti-Pore S below
Sample requests from Unifect – what you need to know
All sample requests are given the highest priority and turn round time for items we hold in stock is usually 24 hours although samples held by suppliers may take up to 10 days.

Our standard sample size is 50g but may vary according to the nature of the product.

On receipt of your sample request, you will receive a confirmation email with details of the sample requested, the sample size and an estimated delivery time.
You must be logged in to request a sample
A few more great products from Unifect
Add value to your business – take advantage of our unique supplier relationships