VANCITRIX® LIQUID - At a glance
VANCITRIX® LIQUID is an organic anti-microbial and anti-fungal compound which is high in antioxidants and the natural polyphenolic components of Grapefruit
Minimum Order Quantity:
4.54kg
Pack Size:
22.73kg, 227.3kg
Country of Origin:
United States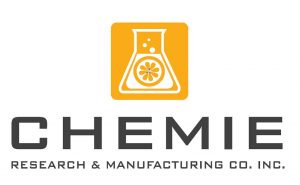 VANCITRIX® LIQUID  is an Organic, Water Soluble, GMO Free, Food Grade product principally for internal-use in the nutrition / healthcare supplement and "beauty from within" market.
All the ingredients are listed on the USA' FDA GRAS (Generally Regarded as Safe) data base and are GMO Free and Organic. It fully complies with Federal and FDA Regulations 21 CFR 182.3013 and CFR 182.1540
In its manufacture flakes of dried Organic (BIO) certified Grapefruit (Citrus x paradisi) pith and pulp,  are reacted with several nutritional fruit acids (Ascorbic, Citric, Lactic) These ingredients are then added to pure Vegetable Glycerin
The proprietary process yields an organic anti-microbial and anti-fungal compound which is high in antioxidants and the natural polyphenolic components of Grapefruit. These active bioflavonoids are thus concentrated to provide protection against harmful free radicals and oxidative stress.
The principle bioflavonoid naturally present is Naringin, and that in the tests, concentrations in micrograms per milligram of Vancitrix (parts-per-thousand) were found to be around 14.0.  Based on these tests, levels in Vancitrix should be around 1400 mg / 100ml.
VANCITRIX® LIQUID  is an effective broad spectrum bactericide derived from organically grown grapefruit. The concentrated grapefruit extract is prepared from pith, seeds and pulp, and additional organic ingredients, using a proprietary manufacturing process to preserve the active properties. As a dietary supplement, the active bioflavonoids and polyphenolic components in Vancitrix may support protection against free radicals and oxidative stress.
At concentrations of 2-3%, the active antioxidants in Vancitrix aid in the preservation of foods and beverages, slowing product spoilage and maintaining food quality. The preservative can help to control contamination and spoilage and extend product life.
Applications also include use as a surface disinfectant and sanitation of equipment and instrumentation used in industries restrictive of and as an alternative to harsh chemicals. Such industries may be organic dairy farms and poultry, organic food and vegetable processing/handling facilities, as well as direct use for fruit or vegetable washes.
INCI NAME: Citrus x paradisi
Our product has a 3-year shelf life, to which has been added >1.0% Naringin to boost efficacy
Request your sample of VANCITRIX® LIQUID below
Sample requests from Unifect – what you need to know
All sample requests are given the highest priority and turn round time for items we hold in stock is usually 24 hours although samples held by suppliers may take up to 10 days.

Our standard sample size is 50g but may vary according to the nature of the product.

On receipt of your sample request, you will receive a confirmation email with details of the sample requested, the sample size and an estimated delivery time.
You must be logged in to request a sample
A few more great products from Unifect
Add value to your business – take advantage of our unique supplier relationships