Aguaje Oil - At a glance
Aguaje oil is a natural source of beta-carotene and is rich in unsaturated fatty acids and contains vitamins E and A which promote great emollient properties, for skin care
Minimum Order Quantity:
25kg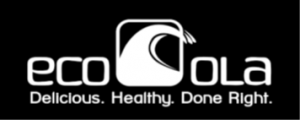 Aguaje Oil (Mauritia flexuosa)
Aguaje Oil  is the richest natural source of beta-carotene (Vitamin A) This, combined with its abundance of Omega 9 fatty acids (C18:1), makes Aguaje Oil ideal for supplements and cosmetic ingredients.
Mauritia flexuosa, known as the Moriche palm, Buriti, or Aguaje (Peru), is a palm tree which grows in and near swamps and other wet areas in tropical South America. Apart from Peru, it has been reported from Trinidad, Colombia, Venezuela, Guyana, Suriname, French Guiana, Brazil, Ecuador, and Bolivia
Mauritia flexuosa, is a tree, can reach up to 35 m (115 ft) in height. The large leaves form a rounded crown. The flowers are yellowish and appear from December to April. The fruit, which grows from December to June, is a chestnut colour and is covered with shiny scales. The yellow flesh covers a hard, oval nut. The seeds float, and this is the means by which the palm tree propagates. In natural populations, the tree reaches very high densities.
Composition of Aguaje oil:
Natural source of beta-carotene – known as an excellent natural antioxidant. It is this high natural beta-carotene concentration that protects the skin against photo-damage and, also helps to protect the membranes surrounding skin cells, which keeps the skin cells healthy for longer.
Aguaje Oil is rich in unsaturated fatty acids and contains vitamins E and A which promotes great emollient properties, which help to rebuild, moisturize and rehydrate skin cells.
Aguaje Oil can be used in many skincare formulations including:
Body and facial cleansers.
Body and facial moisturizers.
Haircare preparations especially for those with dry, brittle and damaged hair.
Lip care.
It can be used by all skin types but is particularly suited for dry, mature and aging skin, eczema, psoriasis and other skin conditions.
INCI Name: Mauritia flexuosa
Request your sample of Aguaje Oil below
Sample requests from Unifect – what you need to know
All sample requests are given the highest priority and turn round time for items we hold in stock is usually 24 hours although samples held by suppliers may take up to 10 days.

Our standard sample size is 50g but may vary according to the nature of the product.

On receipt of your sample request, you will receive a confirmation email with details of the sample requested, the sample size and an estimated delivery time.
You must be logged in to request a sample
A few more great products from Unifect
Add value to your business – take advantage of our unique supplier relationships