AntiStaphyl - At a glance
AntiStaphyl a natural anti-bacterial complex - a New Skin Solution for Maskne Care and the Post Covid-19 World
Country of Origin:
South Korea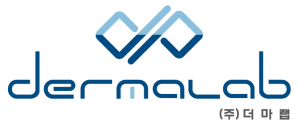 AntiStaphyl – the New Skin Solution for Maskne Care & Post Covid-19 World
AntiStaphyl  has been developed to deal with breakouts and blemishes caused by STAPHYLOCOCCUS AUREUS infections from wearing face masks for a long time.
AntiStaphyl protects skin from the damage of COVID-19
AntiStaphyl is derived from natural materials, including Frankincense, Clove and Sandalwood that have traditionally kept cultural properties safe from various bacteria for thousands of years.
Since the onset of the 2020 pandemic, hygiene and quarantine activities that block and prevent the risk of infectious diseases have become part of our daily lives. Therefore, in the post Covid-19 World, a new solution for skin health was needed.
STAPHYLOCOCCUS AUREUS one of the major causative agents of acne,  increases especially in hot and humid environments. In situations where masks are frequently worn due to COVID-19, prolonged wear creates favourable conditions for its growth due to moisture and body temperature around the skin. In fact, it is known that bacterial skin diseases caused by personal hygiene equipment such as masks, goggles, gloves, and protective clothing are mainly caused by S. aureus infection
Bacterial cell membranes are essential for their survival. AntiStaphyl induces damages by deforming the cell membranes resulting in their death
AntiStaphyl breaks the cell membrane of S. aureus, and induces the outflow of DNA and RNA, the intracellular components.
Full INCI Name: Boswellia Carterii Resin Extract, Agastache Rugosa Extract, Inula Helenium Extract,
Eugenia Caryophyllus (Clove) Flower Extract,Santalum Album (Sandalwood) Extract
Request your sample of AntiStaphyl below
Sample requests from Unifect – what you need to know
All sample requests are given the highest priority and turn round time for items we hold in stock is usually 24 hours although samples held by suppliers may take up to 10 days.

Our standard sample size is 50g but may vary according to the nature of the product.

On receipt of your sample request, you will receive a confirmation email with details of the sample requested, the sample size and an estimated delivery time.
You must be logged in to request a sample
A few more great products from Unifect
Add value to your business – take advantage of our unique supplier relationships