B-STAT - At a glance
The Natural Antimicrobial System for a Safe Broad-Spectrum Cosmetic Preservation
Minimum Order Quantity:
5kg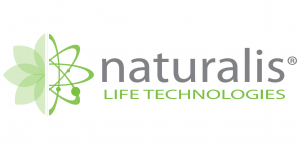 B-STAT is an innovative broad spectrum antibacterial/antifungal based on two natural molecules extracted from Magnolia bark solubilized in Benzyl Alcohol.
Magnolol and Honokiol are two molecules obtained by CO2 supercritical extraction from magnolia's bark, with a wide range of beneficial activities, such as anti-inflammatory and antioxidant.
In addition, these compounds have an important antimicrobial action and, consequently, they can represent a valid alternative to synthetic preservatives.
In particular this blend shows a strong activity against bacteria (Gram + and Gram -) and against moulds and yeasts.
Full INCI: Magnolol, Honokiol, Benzyl alcohol
Request your sample of B-STAT below
Sample requests from Unifect – what you need to know
All sample requests are given the highest priority and turn round time for items we hold in stock is usually 24 hours although samples held by suppliers may take up to 10 days.

Our standard sample size is 50g but may vary according to the nature of the product.

On receipt of your sample request, you will receive a confirmation email with details of the sample requested, the sample size and an estimated delivery time.
You must be logged in to request a sample
A few more great products from Unifect
Add value to your business – take advantage of our unique supplier relationships