BENTONITE CLAY - At a glance
Minimum Order Quantity:
25kg
Country of Origin:
France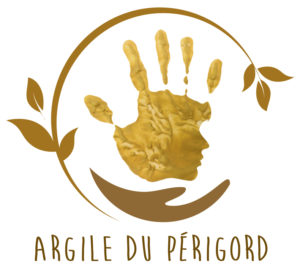 Argile du Périgord is the trade name of the finest 100% French natural Bentonite Clay for cosmetic applications
The producers LAFAURE s.a.s. are based in the south-west of France.
Its extraction is seasonal, in order to be respectful of the biodiversity of the Périgord region. Also, it is clean and environmentally friendly (no soil pollution).
The company quarries the clay with the aim of reducing the environmental impact, by producing in a short circuit (the extraction site and production area close to each other).
Argile du Périgord, is pre-dried in the sun, is non-ionized (no chemical treatment), and offers an optimal microbiological specification
This Calcium Bentonite clay is composed of a natural synergy of 3 clays:
65% -75% Montmorillonite very absorbent clay, which fixes toxins and detoxifies and exfoliates the skin.
15% – 30% Illite which increases the absorption capacity
5% – 10% Kaolinite which brings softness and comfort.
It is COSMOS approved and has been objectified via in vitro depollution tests.
This product is a cleansing clay, with anti-redness, anti-irritation, and detoxifying properties, as well as smoothing the pores of the skin, sanitizing, and controlling sebum production.
It is available in Fine Grade –  Particle Size μm 42.3 (μm 70% < 100) and Superfine Grade – Particle Size μm 16.49 ( μm 90 % < 77)
INCI Name: Bentonite
Request your sample of BENTONITE CLAY below
Sample requests from Unifect – what you need to know
All sample requests are given the highest priority and turn round time for items we hold in stock is usually 24 hours although samples held by suppliers may take up to 10 days.

Our standard sample size is 50g but may vary according to the nature of the product.

On receipt of your sample request, you will receive a confirmation email with details of the sample requested, the sample size and an estimated delivery time.
You must be logged in to request a sample
A few more great products from Unifect
Add value to your business – take advantage of our unique supplier relationships