COSM'OIL® KD-Z60 - At a glance
COSM'OIL® KD-Z60 is a dispersion of 60% Non-Nano Zinc Oxide in Organic Karanja Oil
Country of Origin:
France
The detail on COSM'OIL® KD-Z60
from
Cosmact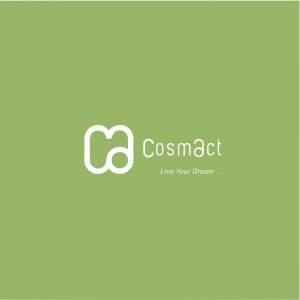 COSM'OIL® KD-Z60 is a dispersion of 60% Non-Nano Zinc Oxide in Organic Karanja Oil – Pongamia glabra (Seed) 0il – (COSM'OIL® KD-S)
COSM'OIL® KD-S is Organic Virgin Pongamia Glabra Seed oil. It is obtained from the crushing and pressing of the seeds of the Karanja tree (Pongamia Glabra), followed by a deodorization.
This natural oil possesses many interesting cosmetic activities. It naturally absorbs UVB rays and can contribute to the formulation of sunscreens. It has many beneficial properties such as anti-bacterial, anti-aging and anti-inflammatory
Zinc oxide is an inert mineral used as thickener, whitener, lubricant and sun protection ingredient in cosmetic applications.
Without any skin irritation potential, Zinc Oxide is anti-irritant and a possible antioxidant.
This dispersion is COSMOS certified.
INCI NAME: Zinc Oxide, Pongamia glabra (Seed) Oil, Polyhydroxystearic acid, Stearic Acid
Request your sample of COSM'OIL® KD-Z60 below
Sample requests from Unifect – what you need to know
All sample requests are given the highest priority and turn round time for items we hold in stock is usually 24 hours although samples held by suppliers may take up to 10 days.

Our standard sample size is 50g but may vary according to the nature of the product.

On receipt of your sample request, you will receive a confirmation email with details of the sample requested, the sample size and an estimated delivery time.
Complete the form below to request your sample of COSM'OIL® KD-Z60
Thanks your sample request is on its way to us. We will be in touch shortly
There has been a problem submitting your enquiry. Please try submitting again
A few more great products from Unifect
Add value to your business – take advantage of our unique supplier relationships