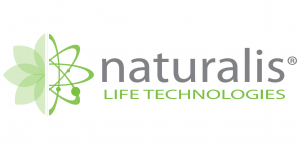 ELASTID – A SPECIFIC SOLUTION FOR STRETCH MARKS RECOVERY AND SCAR REDUCTION – ELASTID REGAINS YOUR TRUE SKIN ELASTICITY
The skin is affected everyday by mechanical stretching due to externally and internally applied tension. This that can result in tearing in the deep layers of the skin with the appearance of
new stretch marks.
The healing process is susceptible to interruption by further stretching or can result in altered disposition of collagen fibers that brings to the appearance of scars.
Naturalis developed a unique solution for this problem that accelerates the process of skin healing reducing at the same time the formation of scars.
"More than 54% of people are affected to some degree of stretch marks. Women in particular are very sensible to this skin problem which is particularly notable, evident and can result in shyness and shame about their body image"
Elastid is a new active ingredient made of pure Asiaticoside encapsulated inside a Niosome delivery system, to provide the maximum benefits in the improvement of skin affected by stretch
marks and scars.
Asiaticoside is one of the most effective molecule extracted from Centella asiatica, which has been used for ages as a traditional medicinal plant thanks to its ability to treat wounds and heal skin
conditions.
Elastid improves the synthesis of Collagen and Elastin by the skin and at the same time reduces excessive and altered collagen deposition.
Elastid is also effective in the improvement of elasticity of the skin,  the main protective factor against excessive mechanical stretching and one of the main indicators of healthy skin function.
ELASTID REGAIN YOUR TRUE SKIN ELASTICITY
Request your sample of ELASTID below
Sample requests from Unifect – what you need to know
All sample requests are given the highest priority and turn round time for items we hold in stock is usually 24 hours although samples held by suppliers may take up to 10 days.

Our standard sample size is 50g but may vary according to the nature of the product.

On receipt of your sample request, you will receive a confirmation email with details of the sample requested, the sample size and an estimated delivery time.
Complete the form below to request your sample of ELASTID
Thanks your sample request is on its way to us. We will be in touch shortly
There has been a problem submitting your enquiry. Please try submitting again
A few more great products from Unifect
Add value to your business – take advantage of our unique supplier relationships